Breast cancer is the most common type of cancer affecting women. In Malaysia, the overall lifetime risk of developing Breast cancer is 1 in 27, with 1 in 22 for Chinese, 1 in 23 for Indians and 1 in 30 for Malays.
Breast cancer is curable if detected early and treated appropriately. One must be mindful of how our breast feels. What is normal for one person, may not be normal for someone else. Only YOU know what is normal for You. Hence Self Breast Examination (SBE) is particularly important. It is quite easy to do and can be done by any woman independently.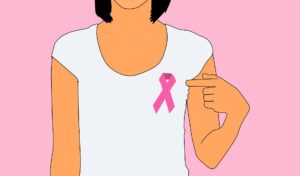 Self Breast Examination is best done 10 days after one's period or if you are post-menopause, then pick any day of the month as a routine.
Steps to check your breast
Step 1 – Stand in front of the mirror and look at your breast (picture 1). Look for changes in shape and size, any dimpling in the skin, any hyper pigmentation. Look at your nipple and look for skin changes. Raised both your hands above your head and look to see if your breast moves symmetrically. Then bend forward to see the shape and size again
Read moreBreast Cancer: The importance of Self Breast Examination