Article contributed by Dr Peter Ng and Dr Beatrice Chua Yoong Ni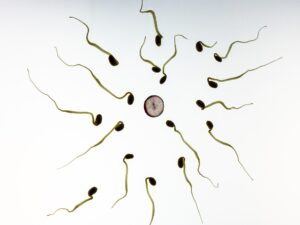 The aim of a vasectomy is to prevent sperm from reaching the semen by disconnecting the sperm duct. The resulting ejaculate is therefore sperm-free, eliminating the risk of pregnancy. Sort of like a cheap shark fin soup without the shark fins (sperms).
Vasectomy is the contraception of choice for 6%–8% of married couples worldwide. Vasectomy is a minor procedure that provides effective and permanent contraception. In fact, it is far more effective than many other methods of contraception, including female sterilization.
Prior to a vasectomy, it is important and both husband and wife be present together to be counseled by a specialist on the implications of the procedure. It is important that the completeness of family is ascertained and that both husband and wife had discussed beforehand and agreed that it is the husband who should undergo a vasectomy to attain permanent contraception.